After six years at ThoughtWorks, Duncan Banks launches into an exciting new challenge : launch Ippon Australia in Melbourne.
Let's meet him with a chinese portrait :
– If you were a website ?
If the moon were only 1 pixel – insightful to some, semi humourous.
– An app ?
Uber – correctly used it can get from where you are to where you want to be.
– A technology ?
The battery – It goes hard until completely drained. After a recharge, it'll do it all again!
– A programming language ?
Javascript – supposedly quite logical?
– A google query ?
How do I translate "…" into french? – strives for perfection.
– A meal ?
Sashimi – fresh, raw and somewhat an acquired taste 😉
– A movie ?
The usual suspects – worth watching more than once.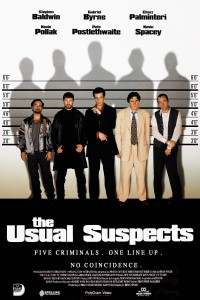 – An australian legend ?
Steve Waugh – personification of a team player.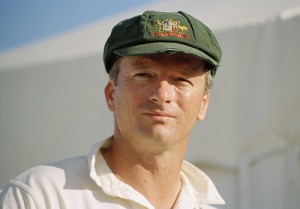 Steve Waugh captained the Australian Test cricket team from 1999 to 2004, and was the most capped Test cricket player in history, with 168 appearances.
– A sport ?
Clay Target Shooting – constant focus and persistence.
Why did you choose to join Ippon?
Tech is such an exciting industry in which to work and you guys, Ippon, are doing some really awesome things in the game. The creation of jHipster and Data MC are great examples but, more broadly, the work that we are doing with clients across France and the US is really awesome. It was inspiring to hear the stories of Dior, Galeries LaFayette, AXA, Capital One, Allianz and Société Générale amongst others. Great work team!
When initially considering the opportunity to introduce Ippon to Australia I could not think of anything more exciting. Rarely does the opportunity arise that allows you to fulfil your entrepreneurial desires whilst building on the strong foundation of a business like Ippon. My only hope is that in Australia we can create the sorts of stories that have been developed by Ippon across the globe!
What is your main goal ?
The ultimate goal for Ippon Australia is to create a organisation that is more in demand in the market that we can supply. Such a position will allow us to grow sustainably and not just be big because everyone wants to be big.
Achieving this goal, of course, is no mean feat. Prima facie, the logical approach would be to create a demand capability that is able to ensure we are in this position. Whilst this may work for the short term it is not a tenable longer term. What we need to create here is an amazingly passionate, skilled and enthusiastic team of crafts people who are all ambassadors for the brand. This gives us the best possible chance of delivering truly remarkable outcomes for our clients which, in turn, should ensure we are in demand moving forward.
In term of recruitment what kind of profile do you want ?
Creating a business is essentially curating a group of people. In considering the desired construct of the Ippon Australia team I often think about the mantra of "attitude being more important that aptitude" and Drucker's astute commentary that "culture eats strategy for breakfast." Often these are interpreted as binary statements, that is "hire only for attitude" or "focus only on culture" however these are clearly gross simplifications of what are complex challenges.
The dream for Ippon Australia is to construct a team that is made of up people with amazing attitudes as well as great aptitude, we want a culture that thrives in line with our strategy; balance and congruence are the key. As such, in the dozens of discussions that I have had with potential candidates over the past couple of weeks this is exactly the goal. Appreciating that finding a group of "perfect" people is somewhat improbable, we must also be pragmatic in our approach; to ensure that where trade offs are being made that they are conscious and intentional. This gives us the best possible chance of success!
Anyway, enough of the talk, it's time to get Ippon Australia moving. Let's make it happen!